To cope with all kinds of works related to track maintenance, Matsuikidou is engaged in railway construction and design, manufacture, customization and maintenance of machines. Please do not hesitate to contact us.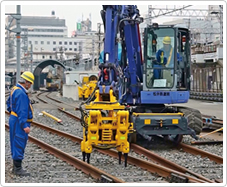 General works related to track maintenance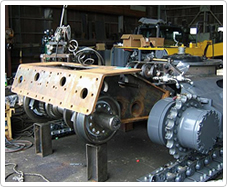 Remodeling of power shovels and dump trucks into road-rail types
Manufacture of new equipment for railway
Manufacture of special attachments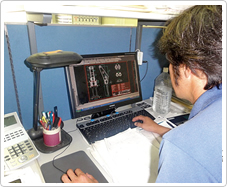 Proposal for design for remodeling into road-rail vehicle
Embodiment of machines, acquisition of patent rights, etc.