Disc cutters(grass cutter/tree trimmer) MGC-01

Grass cutting and tree trimming in high places and distant places by using heavy equipment
The disc cutter installed at the end of a power shovel or a crane ensures easy and quick grass cutting and tree trimming in high places and distant places.
The rotary blade can cut grass and lop branches off trees.
The disc cutter can eliminate the necessity of working in dangerous high places and ensures safe and efficient work.
Disc cutters(grass cutter/tree trimmer)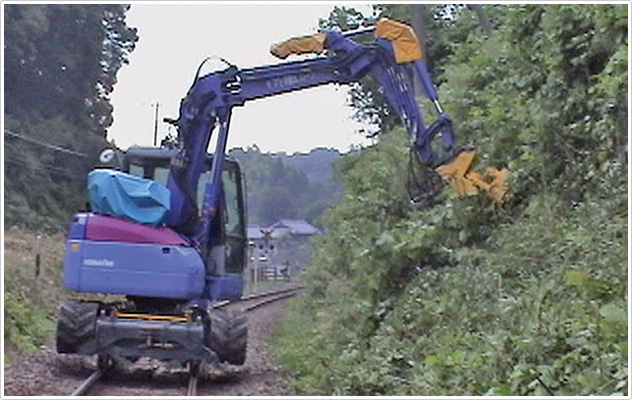 Moving image
Examples of work
Major dimensions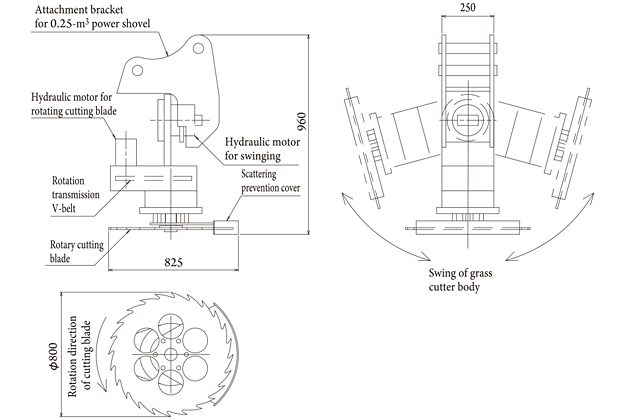 Example of working range of disc cutter installed on crane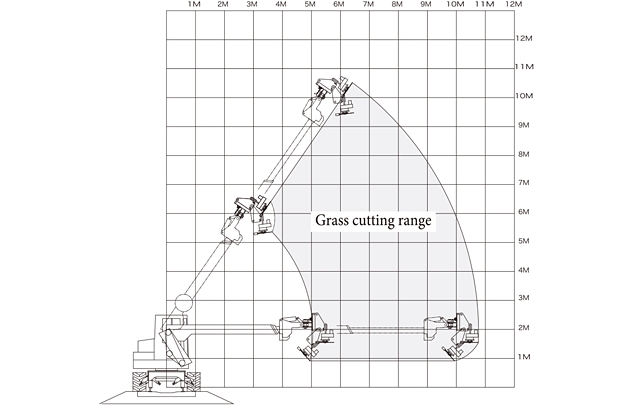 Principal specifications
Item
MGC-01
Specifications
Overall length × width × height (mm)
960×825×800
Diameter of rotary blade (mm)
φ800
Total weight of body (kg)
175
Number of rotations of rotary blade (rpm)
900
Rotation direction of rotary blade
Only in one direction
Rotary blade rotating method
Hydraulic motor
Required amount of oil for hydraulic motor (ℓ/min)
35
Max. working hydraulic force of hydraulic motor (kgf/cm2)
210
Body swing mechanism
The hydraulic motor for swinging can swing the rotary blade up to 80° to the right and left.
Applicable heavy equipment
Road-rail power shovel/crane (applicable class: 0.25~0.45m3)