Chain saw cutter (tree felling machine) MTC-01

Easy and safe felling using a power shovel
The cutter installed on a power shovel ensures easy and quick felling of trees.
Trees having a diameter of up to about 400 mm can be cut.
Since cut branches can be held with the claws, you can work safely without worrying about accidents caused by drop of cut branches.
Chain saw cutter (tree felling machine)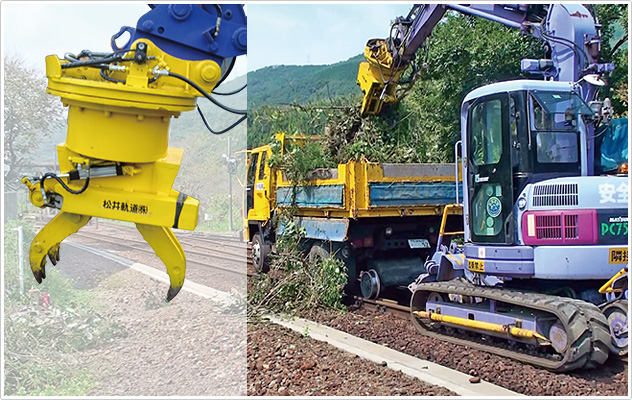 Major dimensions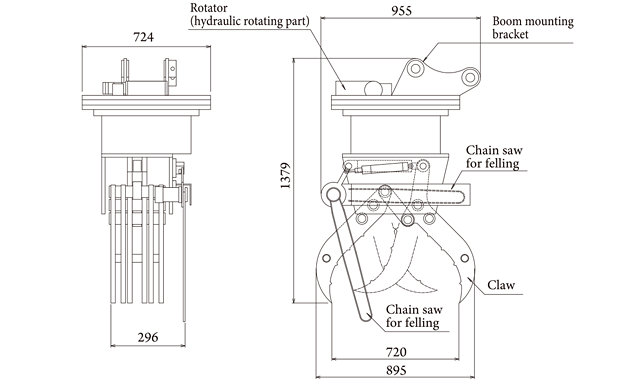 Outline of felling work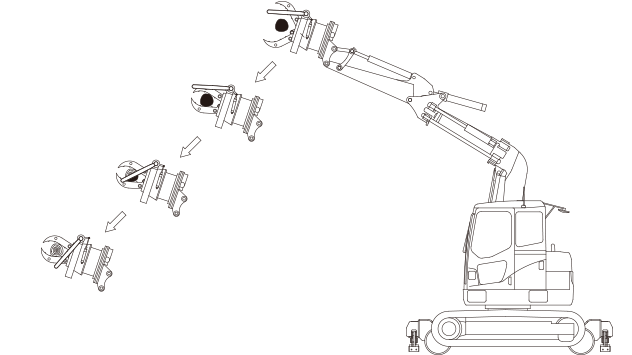 Principal specifications
Item
MTC-01
Specifications
Overall length × width × height (mm)
955×724×1,380
Max. diameter of tree to be cut (mm)
φ400
Total weight of body (kg)
560
Max. working hydraulic pressure (kgf/cm2)
210
Applicable heavy equipment
Road-rail power shovel (applicable class: 0.25~0.45m3)
Drive system
Rotation of blade of chain saw for felling
Hydraulic motor
Swing of chain saw for felling
Hydraulic cylinder
Opening/closing of claw
Hydraulic cylinder
Swing rotator
Hydraulic motor/worm gear