16 tool tie tamper attachment MTPA1602

Easy track maintenance by using road-rail power shovel
Tamping can be performed at a remarkably high efficiency by installing the attachment to a road-rail power shovel.
Since tamping can be performed simultaneously for the right and left rails, the operator's workload can be reduced, and the working efficiency can be improved.
Sufficient tamping effect can be obtained with the aid of the machine vibration, hydraulic power and special tie tamper teeth.
A road-rail power shovel can be used for various purposes, thereby reducing the operating time.
16 tool tie tamper attachment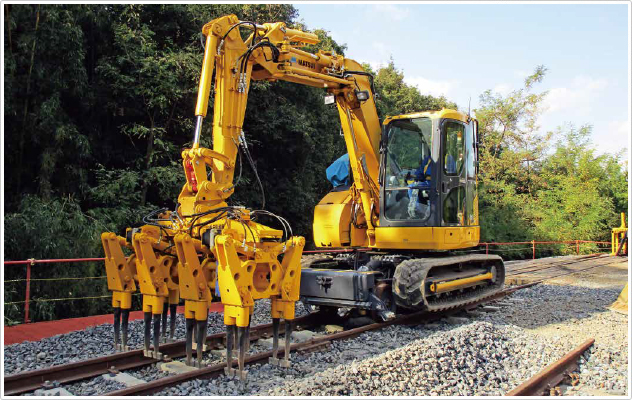 Moving image
Examples of work
Outline of construction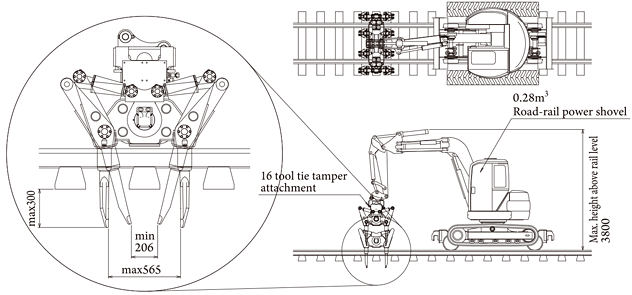 Major dimensions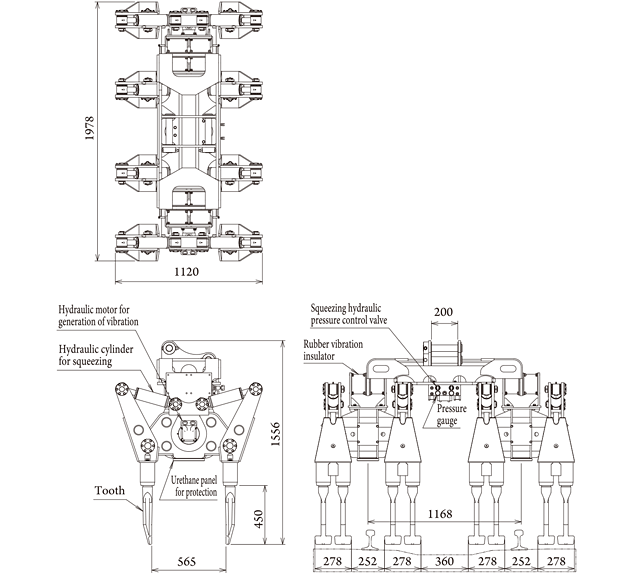 Principal specifications
Item
MTPA1602
Specifications
Overall length × width × height (mm)
1,120×1,978×1,556
Total weight of body (kg)
1,600
Construction method
Tamping of sleepers one by one (both rails)
Max. tamping depth (mm)
300 from underside of sleeper
Vibration force (N)
30,000×2
Vibration frequency (Hz)
35
Amplitude (mm)
3.0
Min. required amount of oil (ℓ/min)
50+60
Max. working hydraulic pressure (kgf/cm2)
210
Applicable heavy equipment
Road-rail power shovel
(applicable class: 0.28m3, with boom offset mechanism)